CSU campuses may see reduced police force in upcoming years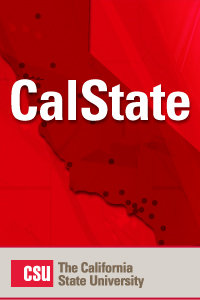 If the California State University police union and the California State University administration cannot come to an agreement soon, CSU campuses throughout the state may see a reduced police force in upcoming years.  
The Statewide University Police Association and the CSU system are currently at an impasse over negotiations on wages and benefits for CSU officers throughout the state.
On May 15, Sacramento State corporal officer and president of the Statewide University Police Association Jeff Solomon will head down to the CSU chancellor's office in Long Beach with a mediator to try and reach an agreement on wage increases for the 2013-2014 school year.
Solomon said if the police union and the CSU system could not come to a resolution over the matter, it is possible officers would leave the CSU police force statewide and look for better-paying jobs elsewhere.
"In 2005, 2006 and 2007, we lost a ton of officers because of the pay. And because of that, in 2007 we got a 23 percent raise – (but) not one cent (since then)," Solomon said. "Can you imagine? Even at Burger King you get little step increases."
Sac State Police Chief Mark Iwasa agreed his department had not seen any pay increases for quite some time now, but also noted that it was an issue almost all CSU employees were facing.
"Police officers – like a lot of CSU employees – have not had any increases probably for about six years now, which is somewhat difficult particularly when you track cost of living," Iwasa said. "That impacts everyone's buying power when you go six years without even an adjustment in cost of living; it can be somewhat difficult."
If Statewide Police Union Association and the CSU do not come to a consensus by May 15, more mediation meetings will be held later on. After so many of those, however, it eventually goes to fact-finding.
"They bring in an independent party and they actually go through (records). We provide records, they provide records," Solomon said. "And that's what we're really counting on because it's actually going to have the hard facts…In fact finding, they're required to produce this and prove their point, as will we."
Solomon added his main concern was a lack of qualified and trained officers within the CSU system because of the low pay. He emphasized that officers could easily leave to work in other departments including the UC police force, which pays significantly more right off the bat.
"The idea is that when you compare us to somebody, you compare us to the University of California cops," Solomon said. "At starting (pay), we're 20 percent below them…At the five-year mark, we're (more than) 40 percent below the UC cops. So why wouldn't my guys just leave and go work for the UC?"
Solomon said he would like to avoid that scenario if at all possible. Leaving the CSU at risk because of a reduced police force is the last thing he wants.
"This is what we don't want to happen. What we don't want is officers (having) to leave to go to other places because the pay is so low," Solomon said. "We stay because we love our jobs. We love what we do. We like our administration… It should really say something too that we are here. We are staying. And we're willing to kind of fight for what we really believe."
Solomon said he feels crime has spiked recently among CSU campuses and that universities needed their officers now more than ever.
"There are some incidents where it's crucial to have proper staffing and trained qualified officers," Solomon said. "And the fact we've already made concessions, we've given up already part of our retirement, we're like, 'OK, we've done our part. Now it's time to do their part.'"
CSU Associate Vice Chancellor of Labor Relations John Swarbrick released a statement expressing concern at Statewide Police Union Association's claims and at the impasse process in general.
"The California State University values the commitment and service of the many public safety officers who provide a safe and secure environment on our campuses. The unfortunate claims by the Statewide University Police Association of mass turnover and increases in crime on campuses are exaggerations associated with this time in the negotiations. Despite expanded rhetoric from Statewide Police Union Association, we are committed to trying to find a resolution to this dispute at the bargaining table as we go through the impasse process."
Media Relations Manager of the Public Affairs Department for the CSU Chancellor's Office Erik Fallis said once the governor's final budget is finalized, the CSU would have a better idea of what it could or could not provide for the Statewide Police Union Association.   
"What we have proposed that union is we maintain salaries and benefits this year," Fallis said. "Everyone is staying where they are for the current year. The Chancellor suggested if the (governor's) budget goes forward as planned for next year, we create a salary pool for the 2013-2014 academic year."
Even with a potential salary pool for the CSU police departments, Solomon said the bigger issue at hand was not having a collective and unified CSU police force across the board.
Solomon said each CSU had its own set of firearms, magazines, patrol cars, uniforms and even training programs for its officers. If he had to respond to a situation at another campus, his equipment would not work for another officer and vice versa.
"Everything's different – patches, badges. Nobody (has) one purchasing power. Even the chiefs agree. Why isn't this done under one umbrella?" Solomon said. "We waste so much money in redundancy… So what they need to do is concentrate their spending. They choose to spend their money badly and that affects us. And that's a problem."
Chief Iwasa said he was not sure what would happen if the Statewide Police Union Association and the CSU system could not come to terms but that he hoped he would not have to lose any of his own officers in the process.
"Is it possible that university police departments will be losing some of their good personnel? Yeah, it's possible. It's certainly possible," Iwasa said. "I've got valuable people here. I want to be able to hold on to them, so I hope they come to some equitable agreement."