Men win, women tie as track and field squares off against UC Davis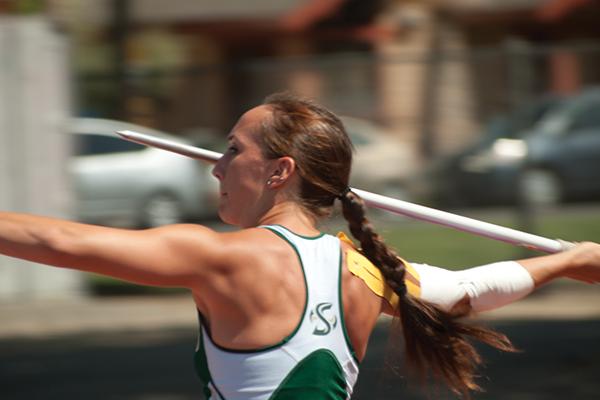 Sacramento State track and field finished the Causeway Duel with a men's win and a women's tie at UC Davis on Friday. 
The Hornet men dominated Davis with a 120-68 victory, extending their record against the Aggies 7-0-1 since 2005. 
However, the Hornet women finished with a 94-94 draw, but the Hornets still lead the series against UC Davis 5-2-1. 
The men won 14 out of the 18 events on Friday and were led by senior sprinter Justin Nesbitt and junior thrower Zach Coniglio. Nesbitt won both the 100 and 200 sprints with a time of 10.78 and 21.66. 
Coniglio earned his personal best in shot put, which ranks him second in school history, and also threw well in the discus and the hammer with both throws exceeding 160 yards. 
The Sac State women were led by sophomore sprinter Dominque Whittington, senior hurdler Sakya Bolton and freshman sprinter Alanna Coker. 
Whittington won the 400 with a time of 55.15 and Bolton won the 100-hurdles (13.64). Both Bolton and Coker won the long and triple jumps respectively for the Hornets. 
However, the meet came down to the 4×100 and 4×400. The 4×100 was able to go the Hornets way when the Aggies were disqualified because the dropping of the baton, but Davis bounced back with a win in the 4×400 relay by 3.16 seconds. 
Sac State will compete at home Saturday in the Sacramento State Open meet. The start time of the meet is to be determined.
Clifton can be reached on Twitter at @jonesSHsports