Dining Commons to offer healthier options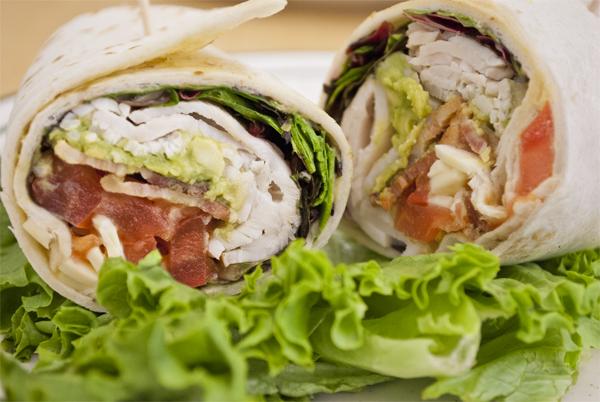 The days of not knowing what healthy foods to eat are long gone with the new training table that will be introduced to the dining commons at Sacramento State in August.
Dining services director Steven Davis said due to the variety of student diets, they have worked to provide beneficial food choices for those looking to dine healthier.
"Each individual will have unique wants and needs," Davis said. "We are currently in discussion with the Sac State family and consumer sciences department to identify choices for athletes this fall. These discussions, we hope, will ultimately benefit all of our dining guests."
Nutrition professor Kathleen Deegan said the training table is a concept that guides students on the ideal foods to consume whether they're training, competing or looking for a post-workout meal.
"In professional sports and in larger universities, the athletes share a meal table for all three meals," Deegan said. "At that table, food has been chosen by the team nutritionist – a registered dietician – that is going to promote optimal performance for practice, training or competition."
Deegan, who has been discussing training tables with dining services for a year, said coaches from tennis, cross-country, track and field, baseball and other sports have requested her guidance on adding the concept to the dining commons.
Despite the fact the concept is meant to mostly help freshman athletes, Deegan said the training tables will help all students.
"As we started thinking about it conceptually, management expressed their desire to serve all college students here with the dining and it was decided that it would help anybody who wants to be an athlete," Deegan said.
The training tables will benefit non-student athletes in ways such as educating students on healthy foods they should consume as well as using food as an energy source to keep up with their daily lives.
"You don't have to compete at a collegiate level," Deegan said. "Maybe you're training for your first 5k (race) or something. We figured this would be the best way to optimize their personal performance and do a service for everyone."
Deegan said the training tables will allow students to have variety and shake up their eating habits by suggesting something different for each meal, which will guarantee better health.
"Getting stuck in a rut like that is something we hope to get students to avoid," Deegan said. "By recommending different things each day, they'll have this tofu burger that they haven't thought about, but it is the recommended pre-workout meal. One of the primary goals of this is to encourage a wide variety of eating."
Davis said they have implemented healthier choices at the dining commons that range from low fat dressing to a variety of crisp salads for a more well-rounded diet.
"We have a salad bar with a variety of choices and we offer low-fat dressings that appeal to all our diner's needs," Davis said. "Most entrée items are prepared from scratch to avoid preservatives or unnecessary ingredients, and we offer meat and meatless alternatives. We provide a variety of fresh fruits in season. The deli will prepare your sandwich to order made with fresh ingredients. We use only trans fat free oil to fry foods. Soy milk is available for those with lactose sensitivities."
Davis said dining services are also looking into making the nutritional facts of the food served more accessible to students.
"Menus will continue to evolve based on customer preferences and the feedback we receive," Davis said. "We are currently investigating newer technologies to post our nutritional information so it can be more readily accessible and user-friendly."
Deegan said the training table is not a cure-all for those who want to lose extra weight – portion control is still up to the individual.
"(Losing weight is) not what we're going for," Deegan said. "It's simply going to identify the kind of foods that can optimize performance and optimize recovery. I think anybody who's going to be concerned about that (is) going to be already exercising, so that's going to be a part of the equation for controlling weight."
Deegan said there are resources available to everyone who wants to eat healthily at the dining commons.
"If you want to eat healthy at the dining commons, you can," Deegan said. "There are doughnuts and ice cream that you can have at every meal. It's really a grown up choice and it's hard for freshman – especially because they're thrust into a grown up situation where they don't have somebody saying: 'You can't have that for breakfast.'"
Camille Anglo can be reached at [email protected]