Sing and eat bacon pancakes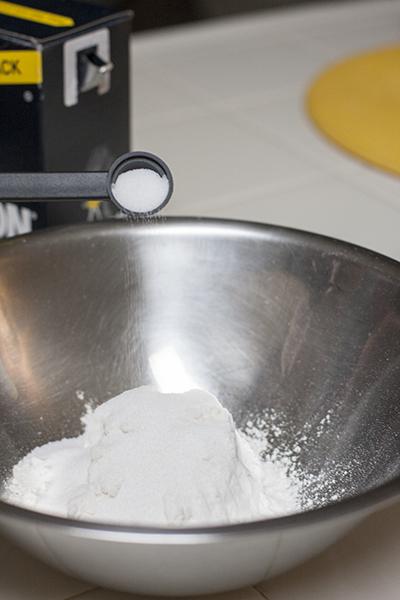 Bacon pancakes, a hodgepodge of two great things in one, is a delicious breakfast influenced by the show "Adventure Time with Finn and Jake."
I'm not going to lie, but I'm a huge "Adventure Time with Finn and Jake" fan. The children's show, created by Pendleton Ward, began in 2010 and has spawned a large fanbase among adults for its weird humor and awesome adventures.
In a scene from the episode "Burning Low," protagonist Jake the Dog sings a short (and seriously mind-consuming) song about bacon pancakes. Although the jingle is 11 seconds long, I will find myself randomly singing the song, which is just as addicting as the dish.
The recipe, which was adapted from Martha Stewart – because she is a goddess among kitchen goddesses – is easy to make.
Just like the song, all it takes to make this scrumptious dish is to just take bacon and put it in a pancake.
Bacon pancakes
1 cup all-purpose flour
2 tablespoons sugar
1 ½ teaspoons baking powder
1/2 teaspoon baking soda
½ teaspoon salt
1 ¼ cups buttermilk (Or 1 ¼ cup milk with 1 tablespoon of lemon juice)
2 tablespoons unsalted butter, melted
1 large egg
8 slices bacon (Or however much your heart can take)
Pure maple syrup (optional)
Preheat the oven to 400 F.
Take the bacon strips and bake them on a rack for 17-20 minutes until they are nice and crispy. See that bacon grease sitting in the pan? Save that because it will be needed later.
In a bowl, mix all the dry ingredients such as the flour, sugar, baking powder, baking soda and salt. The salt and sugar amounts can be adjusted according to how sweet or savory you want the pancakes to be.
In a separate bowl, combine all the wet ingredients: buttermilk, eggs and melted butter. If there is no buttermilk available, take 1 ¼ cup of regular milk and add 1 tablespoon of lemon juice. Let that sit aside for 5 minutes until the mixture curdles; the acid from the lemon creates that buttermilk flavor in the milk and will give the pancakes that fluffy texture you desire.
Combine the wet and dry ingredients. Whisk the ingredients until it becomes a nice and smooth batter.
To assemble the pancakes, take some of the bacon grease to oil the pan that's on medium-high heat. The grease will give the pancakes a little more flavor. Ladle ¼ cup of the batter into the pan and place strips of bacon on top. Once the batter begins to bubble, flip it over and it should be nice and golden brown.
Repeat until you finish the batter or run out of bacon. Plate them and let that maple syrup seductively drench these babies.
When making these pancakes, don't forget to sing the jingle – it will make the pancakes that much tastier.
Camille Anglo can be reached at [email protected]