Sac State Subway owner bringing back free water cups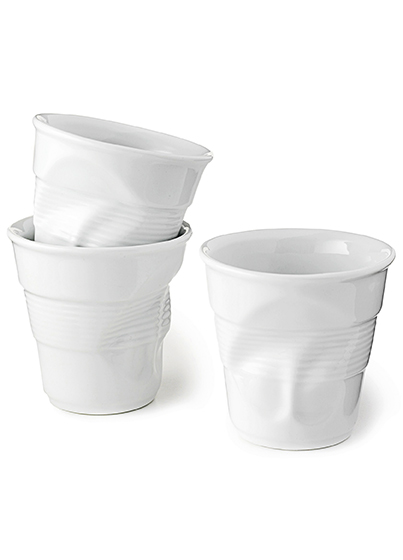 The Subway on Sacramento State's campus has decided to reinstate free water cups after a brief hiatus in which it charged 30 cents per cup. 
Subway owner Sayeh Saderi said student complaints prompted the recent decision.
"If this is really bothering all the students, we will put the free cups back," Saderi said.
Subway owners and managers within East Sacramento have different regulations on this particular aspect of their business, which has led to confusion over Subway's official water cup policy.
Sac State's Subway discontinued its water cup policy while other Subways on Howe Avenue and Arden Way were still giving cups out for free.
Saderi said she felt forced to make a change toward the end of fall semester in 2012 after learning students were abusing the water cup courtesy.
"The reason we stopped giving (out) free cups is because when students took them they filled them up with soda and that messed up our inventory," Saderi said. "Sometimes these kids come as a group…one of them purchases a meal and the rest want free cups. That's not fair to us."
The campus Subway soda fountain is stationed off to the side hidden behind a wall where employees and managers have limited control of what people put into their cups.
Sacramento Subway field consultant Shareen Gill-Dhesi said the company's estimated cost per water cup is 30 cents while its 21-ounce soda cups cost $1.50. The water cups are about half the size of a soda cup. If students were filling these free cups with soda, the campus Subway would be losing $1.05 per water cup.
Senior gerontology major Therese Valenzona said she could sympathize with Saderi's situation.
"My dad owns a restaurant and we usually give out (free water) if it's in a plastic cup that we wash," Valenzona said. "But if it's in the regular (disposable) paper cup or plastic cup, that actually costs money. That could be a reason why they stopped doing it."
Nevertheless, students did not seem to appreciate the water cup ban, especially if they were paying customers.
"I think water should be free," said freshman civil engineering major Igor Voznyuk, a campus Subway customer. 
"I wanted a (water cup) and they just said, 'Bottled water or no water.' So I got soda."
Subway Territory Manager Steve Ronan, who oversees more than 300 restaurants in Sacramento, Chico, Redding and Reno, said he was going to work with Saderi on a new model for free water cup distribution.
Ronan said they might try mimicking a strategy used by a Subway across the street from Sierra College in Rocklin.
"They go ahead and fill up the water cups and put lids on them," Ronan said. "That way when customers do ask for water, they can just give them (pre-filled cups)."
Ronan also made a point of saying Subway corporate headquarters had no final say in how much its franchise restaurants charge for amenities. He said the free water cups fall under the discretion of each individual owner, but if more than one complaint is made, his office intervenes.
"What happens is they get an email once you've logged your complaint, and they have 72 hours to call you and reach some resolution," Ronan said. "When (a complaint) comes in with second or third comments, that's where I get involved because it shouldn't have gone that far."
While Subway owners may have the power to decide how their water cups are dispersed, Ronan said Subway headquarters gave each owner suggested guidelines.
"Water cups in all Subways are not required, but we do recommend them," Ronan said.
Subway manager Parmeet Sandhu, who owns two Subways on Howe Avenue and Arden Way, said she was not concerned about free water cups but noted that soda sales were one of the most profitable features of any Subway.
"We don't make that much money from the sandwiches," Sandhu said. "How much (profit) we make is from the soda."
Sandhu said she understands Saderi's reaction to the water cup misuse.
"(She is) probably just getting annoyed," Sandhu said. "Maybe people are filling up with soda, you know."
After talks with Ronan on how to modify her water cup system, Saderi said she would comply with student requests seeing how they are her loyal customers.
"I really do appreciate all you guys," Saderi said. "You are my customers and I (am here to) serve all of you."