Have a slice of rich, coffee-flavored tiramisu to brighten your day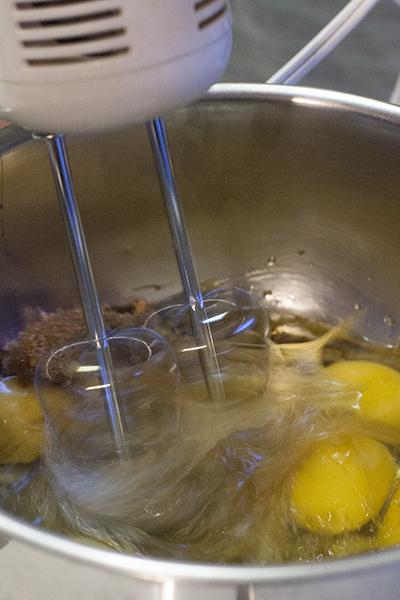 I have heard the common saying, "coffee makes the world go around," but in my opinion, coffee-flavored dessert makes my world go around. Those like myself, who also go crazy for fluffy cheesecake, may be interested in this luscious coffee dessert called tiramisu.
Tiramisu means "pick-me-up," in Italian, which is a reference to the espresso in the recipe. This dessert is layered with sweet, coffee-soaked biscuits called ladyfingers and a creamy, rich cheese spread made from mascarpone.
Traditionally, tiramisu is topped with dark chocolate curls, but you can add your own touch to it. Garnish the top with raspberries, cinnamon, sliced almonds or white chocolate to give it a twist.
Tiramisu recipes can be complicated, but this recipe is easy to make, taking only 20 minutes to prepare.
Like many cheese-based desserts, this recipe takes time to chill in the refrigerator in order for it to set. I suggest making it the night before or the morning of the day you choose to serve it.
Tiramisu recipes can be complicated, but this recipe is easy to make, taking only 20 minutes to prepare.
For those seeking healthier alternatives: a light, whipped, cream cheese can be used in place of the mascarpone cheese layer.
This recipe is adapted from www.foodnetwork.com
Tiramisu
6 egg yolks
3 tablespoons sugar
1 pound mascarpone cheese
1 1/2 cups strong espresso, cooled
2 teaspoons dark rum
24 packaged ladyfingers
1/2 cup bittersweet chocolate shavings, for garnish
In a large bowl, beat egg yolks and sugar using an electric mixer for about five minutes until it is thick and pale.
Add mascarpone cheese, or you may use cream cheese, and beat until smooth. Add one tablespoon of cooled espresso until thoroughly mixed. I used Starbucks Via Microbrew, which you can buy at any Starbucks coffee shop. I prefer Starbucks Via Microbrew because it is conveniently packaged and you have a choice of decaf, caffeinated, mild, light or extra bold flavoring.
In a small bowl, combine remaining espresso and rum. Dip each ladyfinger into espresso mix for five seconds. The ladyfingers should soak the mix, but if they soak too much they will fall apart.
Place the ladyfingers at the bottom of a 13-by-9-inch baking pan. You may need to break the ladyfingers in half in order for them to fit.
Spread half of the mascarpone mixture evenly over the ladyfingers. Arrange another layer of soaked ladyfingers on top of the cheese layer and repeat with the remaining mascarpone, giving four layers to the tiramisu.
Cover tiramisu with plastic wrap and refrigerate at least two hours and up to eight hours.
To create chocolate shavings, grate a chocolate baking bar with cheese grater and garnish the dessert with shavings before serving.
Serve with a cup of coffee and enjoy this luscious, sweet, dessert with friends.
Anna Puccinelli can be reached at [email protected]