EDITORIAL: Frat houses may not be a good idea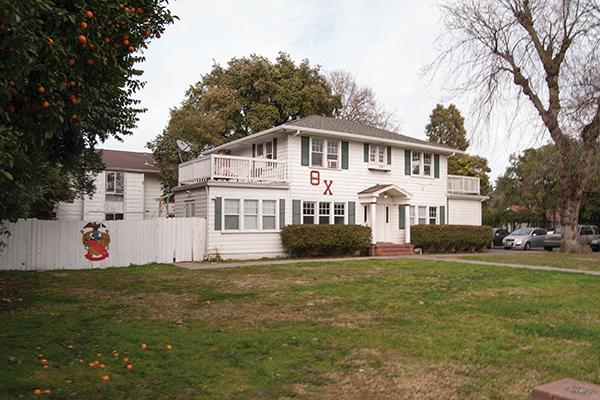 State Hornet Staff
February 27, 2013
Sacramento State has 35 active fraternities and sororities, yet none of those student organizations are allowed to build a house on campus. Due to the rampant alcohol abuse, sexual assault and dangerous hazing rituals that come with frat houses on campus, this is probably for the best.
UC Davis, University of Southern California and Chico State all have Greek rows, where fraternities and sororities have established houses where their members can live. Yet, the fraternities at those schools serve as an example of the potential dangers of installing a Greek row.
For example, due to the 21 hospitalizations that occurred last September, all parties were banned along USC's Greek row for three weeks. The USC television news quoted Captain David Carlisle of USC's Public Safety Department as saying they have "'noticed an uptake in alcohol-related transports'" and hospitalizations.
Alcohol abuse seems to be universal among fraternities, and can even extend to serving alcohol to minors.
Last July, according to the Sacramento Bee, UC Davis' oldest fraternity, Sigma Alpha Epsilon, was banned from campus for five years for serving alcohol to students at an event in January. This offense came on the heels of a two-year ban for serving alcohol to an underage student in 2009.
Alcohol abuse does not just lead to hospitalizations – it can also lead to sexual assaults.
In April 2009, the Lambda Chi Alpha fraternity at USC was temporarily suspended when three women accused members of sexually assaulting them, according to the Los Angeles Times
One of the women went to Los Angeles police and told the officers she passed out at a mixer at the fraternity after "she had a couple of drinks," suggesting her drinks were drugged. She woke up in the frat house, hours later, missing some clothing.
Since sexual assaults tend to go under reported, according to the American Medical Association,
Chances are very good that more assaults related to fraternity activity have occurred across the state.
According to a 2008 report by the AMA, 10.3% of completed rapes on college campuses occur in fraternity houses. Therefore, if frat houses are built at Sac State, the sexual assault rates on campus would likely rise.
However, sexual assault is not the only hazard frat houses bring to their respective schools; hazing can be quite dangerous in its own right.
In 2005, a new member of the Chi Tau fraternity at Chico died because he was forced to drink "several gallons of water," according to the San Francisco Chronicle.
In 2011, Lambda Chi Alpha was finally banned from all official USC activities when it was discovered the organization was hazing its new members, according to the Daily Gamecock, the USC newspaper.
The culture of physical and alcohol abuse fraternities seem to foster would only be exacerbated when said fraternities have a building dedicated to conducting such activities. Therefore, building a Greek row at Sac State would be a bad idea.