The Affordable Care Act will not change much for some Sacramento State businesses; leaves others in confusion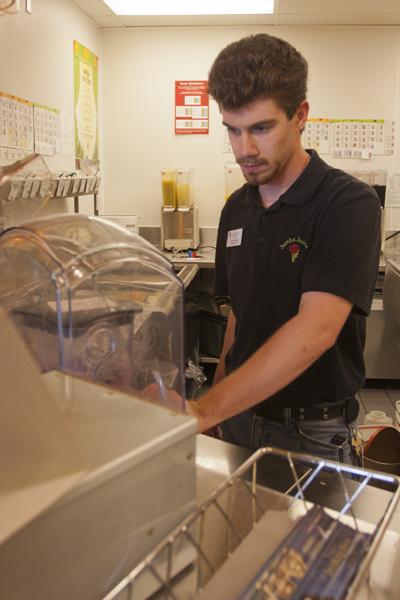 On Jan. 1, three major portions of the Affordable Care Act regarding how health care providers bill for their services went into effect.
When the act was passed in 2010, there was a significant controversy regarding how it could increase the price businesses would have to pay to provide health insurance to their employees.
However, some Sacramento State businesses say the changes will do little to affect them.
The general manager of the Jamba Juice franchise in the University Union, Justin Hamilton, said the new health care laws "won't change" how that franchise will conduct its business.
The new laws will also implement slightly stricter health codes for eating establishments, yet Hamilton said the only thing that will change is, "female employees with painted nails must wear gloves" when handling food.
Hamilton, who won a food safety award in 2012, holds his Jamba Juice location to higher standards than he is required to.
This may be part of the reason why Hamilton will not have to change much when it comes to his employees handling food.
For the businesses on the Sac State campus, Hamilton said, the new laws will not affect how much each business pays to lease the space it occupies. Moreover, food prices will not be affected by the new laws, which may merit a sigh of relief from the wallets of Sac State students.
In addition to prices not being affected, general managers, like Hamilton, will not have to change their hiring practices, nor will hours have to be cut due to increased cost.
For other campus businesses the possible effects are not so clear.
Dan Salter, one of the shift managers at Round Table Pizza in the Union said, "We haven't had the run-down yet, as far as the Affordable Care Act goes."
Salter went on to explain that the Round Table corporate headquarters has not released any details on how its business practices will change, or if any change will happen at all.
Within the management of Round Table, there is a great deal of confusion regarding the act in general, much less what will have to change at the franchise, Salter explained.
In fact, when asked about the Affordable Care Act, the vast majority of non-management employees confessed to not knowing the act very well, much less how it could change their jobs or benefits.