Volleyball remains one spot out of postseason contention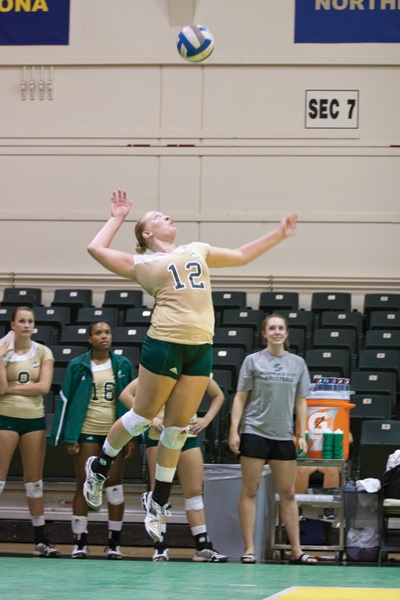 The Sacramento State women's volleyball team lost in five sets to Northern Colorado tonight.
The Hornets jumped out to a 2-0 lead in the match, but they could not hold on and were overtaken by Northern Colorado. Sac State dropped the match 2-3.
In a losing effort, senior co-captains Jessie Genger and Janelle Currey put on an exceptional performance.
Genger was dominant offensively with 24 kills. Currey was strong on both sides of the ball with 18 kills on offense and 20 digs on defense.
The loss gives Sac State a 5-10 record. The Hornets remain one spot out of a postseason position.
Joe Davis can be reached at [email protected]