Students head to the polls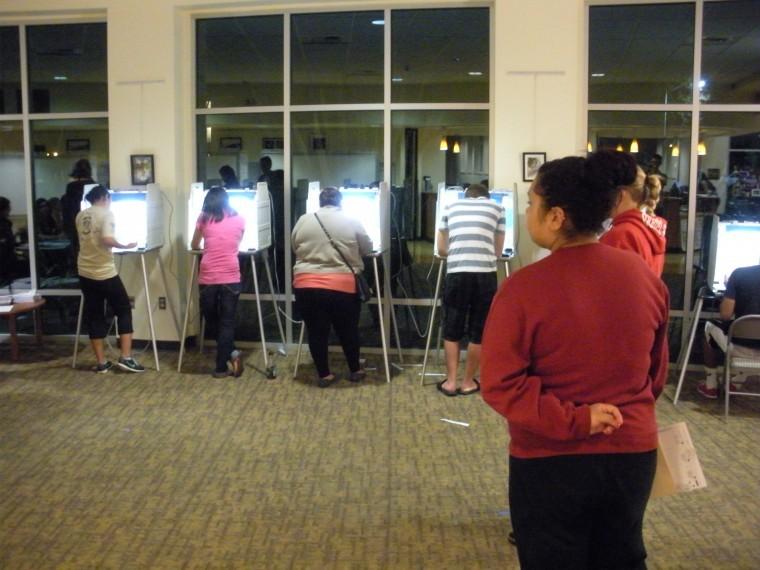 Sacramento State students had the opportunity to vote on campus at the American River Courtyard (AMC) yesterday.
Meg Panlaqui, a senior sociology major, helped run the polling place. While there are about 630 students who are registered to vote at the AMC, Palanqui said there was a lot of provisional voting.
Provisional voting is when someone who is registered to vote votes in a different district, Panlaqui said.
Panlaqui said more than 500 students cast provisional ballots, voting in districts ranging from Chico to San Diego.
William Miles can be reached at [email protected]