Buzz of the Crowd: FCS should have bowls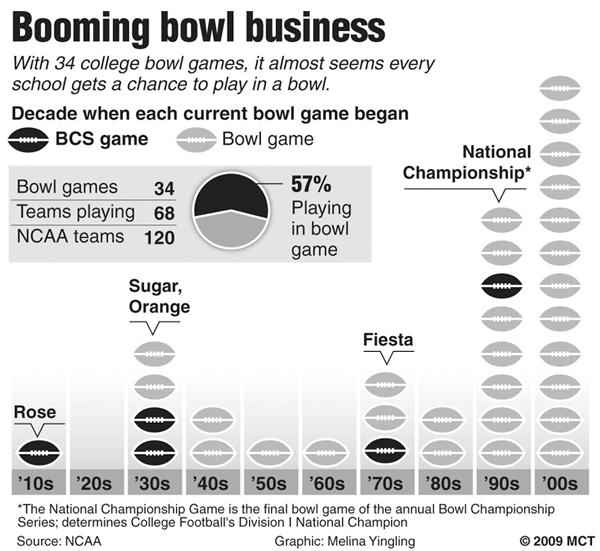 State Hornet Staff
November 7, 2012
The opportunity to play in a bowl game at the end of the season is a time-honored tradition in college football.
There are no playoff tournaments like most other college or professional sports; there are just two teams, equally matched, playing one final game on a neutral field during the holiday season.
Sacramento State will never experience this tradition. Why? Because they are in the football championship subdivision, where a 20-team playoff takes the place of bowl games.
While many people use this model as an example of what mainstream college football should adopt, Sac State's storyline this football season has shown otherwise.
If the Hornets defeat UC Davis on Nov. 17, they will tie their most wins since 2000, finishing 7-4. While the school is buzzing about an opportunity to make the playoffs for the first time in school history, it is not guaranteed. Last season only three teams with seven wins made the postseason.
Having bowl games instead of a playoff would not only help more teams reach the postseason, but also help schools gain money, publicity and give senior players a chance to play for something besides a winning season.
Last season there were 35 different bowls in 16 states throughout the country and each school was paid to partake.
Although the Beef 'O' Brady's Bowl in St. Petersburg, Fla. may not sound like a championship quality title, this year the two teams are getting paid $537,500 and the game will be shown on ESPN.
The NCAA should implement the same structure for its FCS teams as the FBS teams and create bowl games. A 20-team tournament sounds great, but a 7-4 team should get something for their effort and determination.
Last season 26 FBS schools with seven or less wins played in bowl games, but because Sac State plays in the FCS they might not get to go to a postseason.
Although Sac State football has only finished with two winning seasons in 10 years, this season has been very special, particularly for its seniors. Let them play for something special. They are the ones who deserve a postseason.
The FCS playoffs do not get much publicity as it is, and showing the games on ESPNU with no advertising does not help. If the FCS implements bowl games, cities with football stadiums would get more publicity and allow more advertising if they host games in neutral sites.
The argument between a playoff system and bowl games has been debated since 1998 when the Bowl Championship Series became the deciding factor on who will play for the national championship.
There have been many controversies since the BCS was started, such as teams with undefeated records like Boise State, the University of Utah and the University of Hawaii not getting a chance to play for a championship because their strength of schedule was not as impressive as other teams.
This has caused demands for a playoff system.
While many people say a playoff system gives more teams an opportunity to become national champions, Sac State's football season has been impressive enough to change minds.
Last season, college football's bowl subdivision held 35 bowl games with teams whose records have ranged from a perfect 12-0 to a mere 6-5. Although 70 teams sounds like an abundance, it's a win for everybody.
Not only do the fans get to watch 35 games during the holidays, companies make money off of sponsorships, universities make money for participating, and the players get one final hurrah.
Playoffs sound great, but in the end college football needs to stay with their bowls, because one final game might be the only shot a team has to reach its postseason dream.
Ryan Kuhn can be reached at @rskuhn