Sac State and teammates mourn the loss of John Bloomfield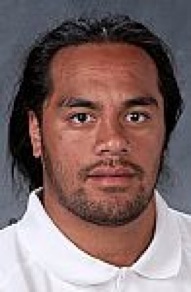 Ryan Kuhn and Joe Davis
October 21, 2012
Sacramento State senior defensive end John Bloomfield died this morning at Mercy General Hospital after being in a coma for a number of weeks, according to hospital officials.
Bloomfield was re-admitted on Sept. 19 to treat a deteriorating lung, but after multiple surgeries complications such as internal bleeding arose, causing him to fall into a coma.
"John Bloomfield's passing has brought a profound sadness to Sac State," said President Alexander Gonzalez. "He was a tremendous representative of our University and a beloved member of the Hornet football team. My thoughts are with his family, friends, teammates and fellow students."
On Aug. 30, Bloomfield suffered a collapse lung in a game against New Mexico State. Bloomfield continued to play, but was eventually taken out and sent to a Las Cruces, N.M. hospital.
Bloomfield remained hospitalized until Sept. 3 and then flew home the following day.
Bloomfield never drifted far from home. He was a 2007 graduate from Grant High School in Sacramento and played 11 games last season for the Hornets after transferring in 2010 from Sierra College.
"John was a young man who brightened the lives of all those he touched," said Sac State athletic director Terry Wanless. "He was a great example of someone who took on the challenges of life and found a way to make it better."
There is no word yet about how the university will honor Bloomfield, but Hornets' media relations said there will most likely be a moment of silence in his honor before Saturday's game against Cal Poly, and decals of his number 43 on the helmets.
"He was a great person that always picked people up," said linebacker Jeff Badger. "Everyone is sad. He was like a brother."
Ryan Kuhn can be reached at [email protected] and Joe Davis can be reached at [email protected]