Persson leads women's golf to an eighth-place finish in Santa Clara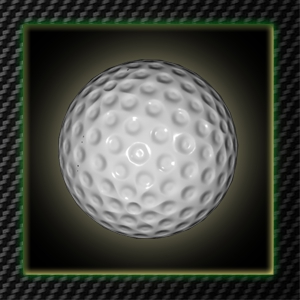 Sacramento State Women's Golf finishes tied for eighth with Montana State Tuesday in the Santa Clara Colby Invitational. Junior Lisa Persson finished tied for 6th helping lead the charge for the Hornets. 
The Hornets brought nine golfers to compete in the Colby Invitational, but only five were counted for the team score – Persson, junior Tiffany Nichols, senior Kercia Brakel, freshman Natalie Bodnar, sophomore Lexie Hall.
The other four were counted as individuals – freshman Rockelle Sande, sophomores Ellese Dias, Nicolette Bondura and Sagee Palavivatana.
Along with Persoon, Nichols and Palavivatana finished in the top 20 as well.
Persson finished the two-day invitational shooting a 5-over-par 149, 74-75. Persson finished fourth in par-4 scoring as she shot a 3-over-par with an average 4.15 per round. The junior finished the invitational with a combined five birdies over the two rounds.
Nichols ended the invitational tied for the 18th place scoring an 11-over-par 155, 80-75. Nichols finished 10th in par-3 scoring, shooting 1-over-par and an average of 3.13 in the two rounds.
Palavivatana shot a 36-hole total 12-over-par 156, 79-77, finishing the invitational alone in 20th place. Palavivatana improved upon her first round total shooting a 2-under-par in the second round. Palavivatana did well in the par-5 scoring, shooting 3-under-par with an average of 4.63 on the par-5.
Bondura finished the invitational tied for 21st place while posting up a solid score of 13-over-par 157, 78-79. Bondura shot 1-over-par in par-3 scoring with an average score of 3.13. The sophomore collected five total birdies to end the invitational.
Brakel, the lone senior for the Hornets, finished tied for 47th place with six other competitors posting up a score of a 21-over-par 165, 90-75. Brakel was big on the par-5s this invitational shooting a 3-under-par averaging 4.63 each round.
Sac State as a team shot a 36-hole total score 57-over-par 633, 329-304. The Hornets posted a par-3 score of 18-over-par with an average score of 3.45.
Sac State collected six eagles, 16 birdies and 71 pars. As a team the Hornets finished fifth in the par-4 scoring with a 61-over-par averaging 4.61 each round.
Sac State will be traveling to Hawaii on Tuesday to play in the Rainbow Wahine tournament.
Clifton Jones can be reached at [email protected]