Men's golf ties for 17th at Bill Cullum Invitational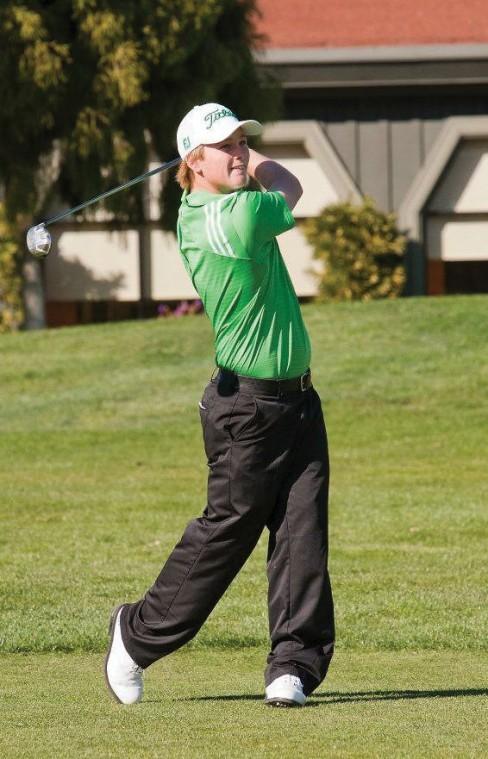 Sacramento State Men's Golf finished tied for 17th place at the Bill Cullum Invitational. The sophomore Taylor twins, Owen and Eric, finished tied for 57th to help lead the charge for the Hornets as play ended Tuesday.
In a tournament, which brought in the big time West Coast schools such as UCSB, Washington State and Arizona State, Sac State held its own in what would be a humbling experience for the Hornets. Sac State as a team finished the 54 holes with a score of 54-over-par 918, 313-304-301.
Eric Taylor posted a solid 13-over-par 229, 81-74-74. Taylor finished with six birdies, 10 bogeys, three double-bogeys and one triple-bogey. Taylor's last two rounds were his best rounds of the tournament.
Owen Taylor ended the invitational with a 13-over-par 229, 74-81-74. Taylor finished with eight birdies, 17 bogeys and two double-bogeys. Taylor improved in the third round after a dismal second round – shooting seven shots less.
Senior Ryan Williams showed his weakness during this invitational. Williams finished with a 14-over-par 230, 79-76-75, collecting eight birdies, 12 bogeys, three double-bogeys and one triple bogey. Although Williams has slowed his fast start to the fall season, he did improve upon each round by dropping strokes finishing the third round with a 3-over-par score.
Junior Jordan Swanson played well posting an 18-over-par 237, 81-75-78. Swanson collected five birdies, 16 bogeys, two double-bogeys and one triple bogey. Swanson rebounded off his poor performance in round one by shooting a 3-over-par second round.
Freshman Aaron Beverly played well in his second tournament of the season finishing the invitational with a 21-over-par 237, 79-79-79. He finished the invitational tied for 85th place and managed four birdies, 15 bogeys and five double-bogeys.
The Hornets will play their next tournament in Stockton at the Pacific Invitational starting Monday.
Clifton Jones can be reached at cwj37@saclink.csus.edu.