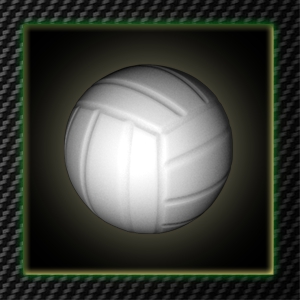 The Sacramento State women's volleyball team traveled to the Save Mart Center on Friday to take part in the Fresno State Invitational before opening up Big Sky Conference play next week.
In the first round of the tournament the Hornets drew a match against the host team Fresno State, whom the Hornets had lost seven of 10 matches against dating back to 1997.
It was a rough start for Sac State as it lost the first set (18-25), but the team rebounded by winning the next two sets (28-26, 25-23). The Hornets fell again in the fourth set by a large margin (15-25) which made the fifth set a winner-take-all game.
Sac State was on the brink of a losing the match when it fell behind (8-13) before the team scored seven points in a row to take the contest in five sets.
It took good effort from multiple players like senior outside hitter and co-captain Janelle Currey who led the team with 17 kills and senior libero Sydney Kordic who posted 28 digs.
Junior setter Hannah Hettinga posted 35 assists, but the three service aces dished out by the 6-foot-2 sophomore middle blocker Ashley Newcomb helped put the team back into the match.
"There was a point where we actually got 6 straight points before (Fresno State) even got the ball over the net," said head coach Ruben Volta. "It all started when Newcomb served the three aces up."
Newcomb said she felt the pressure as she helped her team overcome a considerably large deficit.
"Before I hit the first ace my heart was (pounding)," Newcomb said. "I knew I had to stay calm and put a power serve over."
In the second round the Hornets did not fare as well versus the Utah Valley University Wolverines. The two teams had only met one time before in 2011, when the win went to the Hornets with a sweep in three sets.
On Saturday, Sac State connected on a season-low 7.9 percent of attacks against the Wolverines. In addition, the team was unsuccessful on all eight block attempts during the match.
The Hornets went into the last match hoping to knock off the team's Causeway Cup foe UC Davis, but Sac State would come up short.
Sac State took the first set (25-19), but the Aggies would come back to regain control of the match. In the second set UC Davis won by 12 points and eventually dropped the Hornets three sets to one.
"We just did not play as hard as we should have," Newcomb said. "We need to work on keeping the intensity and we will definitely come up with that by the time conference comes around."
Sac State finished the weekend with a record of 4-5.
The team opens Big Sky Conference play at 7 p.m. on Thursday in a home game against Eastern Washington at The Nest.
Joe Davis can be reached at [email protected]