Saint Mary's defeats the Hornets in final round of Sac State Invitational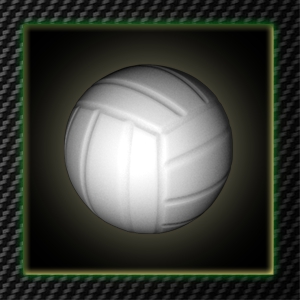 The Sacramento State women's volleyball team entered Saturday night's Sac State Invitational championship against Saint Mary's College on a three-match win streak.
To reach the final, the Hornets had to first dispatch of the Boise State Broncos on Friday and the Morgan State Bears on Saturday afternoon.
In the first match against Boise State, the Hornets took three of four sets with senior co-captains Janelle Currey and Jessie Genger leading the way by posting 20 kills each – a season-high for Currey and a career-high for Genger.
Junior setter Hannah Hettinga also tied her career-high as she chipped in 45 assists against the Broncos and another 33 against Morgan State in the next match.
The second round match-up featuring Morgan State also ended with the Hornets winning three of four sets. In the first set Sac State jumped out to an 8-4 lead, but multiple net violations by Sacramento State allowed the Gaels to get back into it the game.
The score was 23-19 after sophomore middle blocker Ashley Newcomb and Hettinga teamed up for a block.
The Hornets had the serve with set point, but the Gaels' defense held up and took the serve away. Saint Mary's went on to win the first set 25-27.
In the second set it was much of the same as the Hornets started the set with a 6-1 lead, but could not hold it as they went down 18-25.
"(Saint Mary's) is really physical and they play hard," Currey said. "In order to beat a team like that we have to play at a high level. We played at a high level at times, but not long enough."
The final set was close, but the Hornets could not overcome the Gaels as they lost 23-25.
"At the beginning Saint Mary's wasn't playing as well defensively so we were able to get kills," Head Coach Ruben Volta said. "That team kind of wears you down, digging a lot of ball and they attack very well out of their system."
Volta said Genger started slowing down after the first two sets because of adjustments made by the Gaels.
"Saint Mary's focused on (Genger) so she never faced a situation with a single blocker," Volta said. "It was always double and sometimes triple blocks."
Genger and Currey both received All-Tournament honors and for Genger, this is the second tournament in a row that she has been named to this award.
"Saint Mary's is a really good team, but there were chances for us to win those games," Genger said. "We lost two games by two points. I think we can take it and learn from it as we go into Fresno."
Sac State will see its next action Sept. 7 as it travels to the Save Mart Center to take on the Fresno State Bulldogs. First serve will go up at 6:30 p.m.
Joe Davis can be reached at [email protected]