Reesey Byers leads men's cross country to a seventh-place finish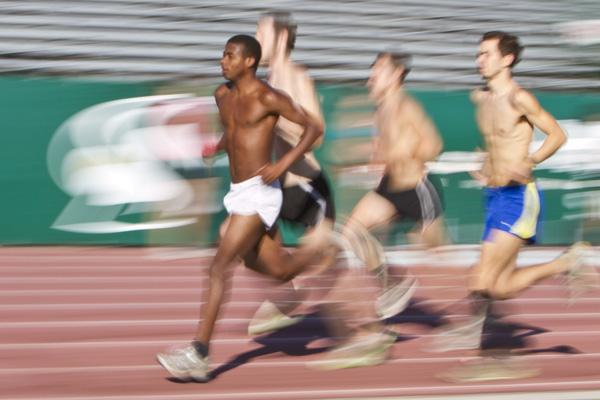 " class="catboxphoto" />
Hang on for a minute...we're trying to find some more stories you might like.
The Sacramento State men's cross country team finished seventh overall today at the Dellinger Invitational in Springfield, Ore.
BYU and Oregon dominated the meet, finishing first with 32 points and second with 49 points, respectively. The next closest team was Southern Utah finishing third with 111 points. Washington came in fourth with 114 points, followed by Gonzaga with 130, Seattle with 181, Sac State with 185, Massachusetts with 223, UC Riverside with 233 and Idaho with 240.
Trevor Dunbar of Oregon finished first overall with a time of 23:38, followed closely by Jared Ward of BYU with 23:40.
For the fourth consecutive meet, junior Reesey Byers finished first for the Hornets with a time of 24:20. He also placed 21st overall.
Reacting to the race, Byers said there were some things the Hornets must improve on for the next meet.
"We didn't do so well as a team, but I did okay individually," Byers said. "I need to commit more mentally to the front of the race. And we need to try to run together."
On the women's side, Oregon dominated the meet by placing five runners in the top seven, scoring 18 points. Southern Utah came in second with 78 points, followed by Gonzaga with 87, UC Riverside with 98, Idaho with 125, Nevada with 135 and Seattle with 203.
Alexi Pappas of Oregon placed first overall with a time of 16:23.
The Sac State women's team did not compete at the Dellinger Invitational.
The Sac State men's team will compete next on Oct. 13 at the Santa Clara Bronco Invitational. The women's team will compete Oct. 6 at the Nevada Chase Race in Reno.
The Hornets finished as follows:
Hornet Men
• Junior Reesey Byers, 21st with 24:20
• Junior Nathanael Litwiller, 43rd with 24:55
• Sophomore Domenic D'Acquisto, 50th with 25:06
• Senior Chris Romo, 53rd with 25:09
• Junior Daniel Mitchell, 63rd with 25:23
• Senior Mark Frazier, 69th with 25:32
• Senior Kyle Lackner, 78th with 25:50
• Junior Cole Younger, 80th with 25:56
• Sophomore Mac Harvey, 82nd with 25:57
• Junior Zach Kaylor, 99th with 27:17
James Heck can be reached at jmh479@saclink.csus.edu.