Northern Arizona gives volleyball its second conference loss of the season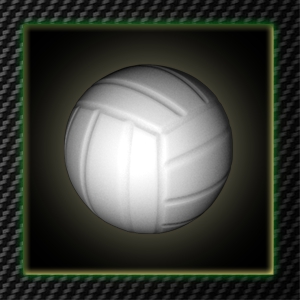 Tonight the Sacramento State women's volleyball team dropped its second consecutive Big Sky conference match when it traveled to the Rolle Activity Center to take on Northern Arizona.
The loss leaves the Hornets with a record of 1-2 in conference play with the other loss coming against Portland State last Saturday.
Sac State was strong to begin the first set as the Hornets held a 6-1 lead until Northern Arizona came back and eventually won the set 21-25.
"(Northern Arizona) started playing really well and we were not able to match that," said head coach Ruben Volta. "We were not playing with really good control in terms of passing and setting so we had a hard time getting kills."
The second set was tied up at 12-12 until Northern Arizona's sophomore middle blocker Sydney Kemper got a kill that sparked a 13-5 run to take the set and a 2-0 lead in the match.
In the third set the Hornets got back to executing on offense. Sac State opened a lead that it maintained throughout the set. Junior right side hitter Kayla Beal capped off the set with back-to-back kills forcing the match to a fourth frame.
"We started passing and setting better," Volta said. "Offensively we were much better. We started playing much more consistent. "
Freshman outside hitter Sloan Lovett came off the bench to help with Hornets win the third set by contributing three kills.
The fourth set was tied at 8-8 until Northern Arizona went on another big run, 17-7, to finish off the set and the match 3-1.
Senior libero Sydney Kordic led the Hornets with 25 digs and junior setter Hanna Hettinga pitched in 32 assists.
"It is pretty clear when we played well we played the game at a high level," Volta said. "We served tough, passed well, played good defense and blocked pretty decently tonight. We just had little stretches in each game that we were not able to execute offensively."
Senior co-captain Jessie Genger was out of the line-up for the second game in a row. It is unclear when she will be able to return, but she has been wearing a protective boot since last Saturday.
This match was the first of a four-game road trip for the Hornets. Sac State will try and regroup during its five-hour bus ride to Cedar City, Utah. They will take on Southern Utah University on Saturday.
Joe Davis can be reached at [email protected]