Former conference champion sweeps Sac State women's volleyball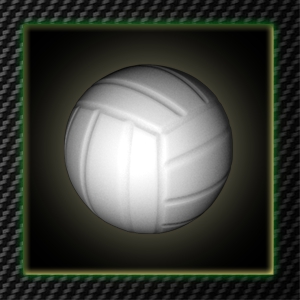 Hang on for a minute...we're trying to find some more stories you might like.
The Sacramento State women's volleyball team was swept tonight 3-0 by the Big Sky Conference defending champion Northern Colorado Bears at Butler-Hancock Sports Pavilion.
The Hornets entered the game in the midst of a three-game losing streak in conference and were in need of a bounce-back game against a top opponent.
The first set was back-and-forth with both teams trading the lead. It was tied at 25-all until Sac State's Kylie Mansfield made an attack error, which gave Northern Colorado the lead and eventually the set, 25-27.
The junior right-side hitter Kayla Beal led the Hornets in the first set with five kills followed by senior co-captain Janelle Currey with four kills.
"(Currey and Beal) played really well," said head coach Ruben Volta. "Beal played exceptionally – I think she hit for 70 percent. It took a while for Northern Colorado to figure out what we were doing before they could slow us down."
In the second set, the Hornets were up 13-9 before surrendering their lead midway through the set. Northern Colorado went on a 16-4 run to close out the second set 17-25 and take a 2-0 lead.
Currey performed well with five kills in the second set. However, her efforts were not enough to help the Hornets take the game.
"In beginning of the first and the second game we put the pressure on them," said Currey. "When they got a point, we got a point back, but as the second game went on we let them go on streaks, which gave them confidence."
The Hornets jumped out early in the third set with an 8-3 lead. The game was tied 11-11 until Northern Colorado went on another big run to take the set 15-25 for the match.
"We were trying to create energy for ourselves," Currey said. "We let ourselves get rattled and unfortunately we fell back down on to a level where we were lacking confidence and not executing."
The loss drops the Hornets to (1-4) in the Big Sky with a (5-9) record overall.
"I think honestly it is on our side of the net because we let things get into our heads," Beal said. "It costs us the win when we stop working together as a team and let the (opponent) go on big runs. "
Tonight, Sac State was without junior setter and assist leader Hannah Hettinga, as well as senior co-captain Jesse Genger, who lead the team in kills per set. Genger has been out since Sept. 15.
"We would all love it if we could pick it up without (Genger) and have the same energy and confidence on the court," Currey said. "(Genger) is a great player, she has a great competitive attitude on the court and I think we are missing that."
The Northern Colorado match was the third of the four-game road trip. Next, the Hornets will head to North Dakota to take on the Fighting Sioux for the first time since 1989.
"I am excited to play North Dakota because we have never played them before," Currey said. "Sometimes it is good to play against a team that we know nothing about. We are also excited to get back on the court and have another opportunity to find out who we are."
Sac State will kick off its match in North Dakota on Saturday at noon. The game can be seen and heard online at undsports.com.
Joe Davis can be reached at josephdavis@saclink.csus.edu.