Decals of Filipino figures found in parking structure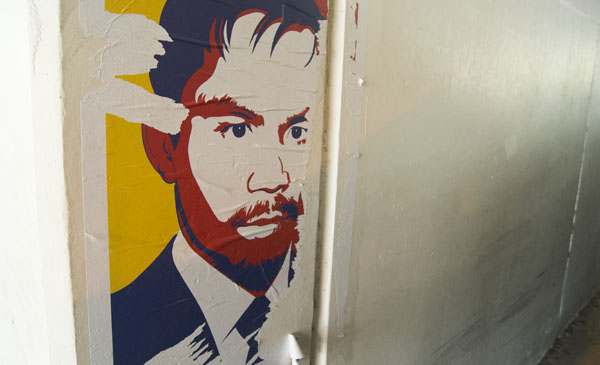 A wheat paste decal of boxer and Filipino congressman Manny Pacquaio appeared on the third floor of Parking Structure II on Oct. 3.
Previously, a similar decal of an indigenous Filipino warrior holding a shield and spear appeared in the same parking structure.
The artist(s) is still unknown. Campus police have no records regarding either incident. 
Sean Chin can be reached at [email protected]