Women's soccer faces Davis in first Causeway Cup duel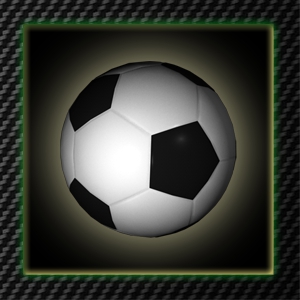 State Hornet Staff
August 24, 2012
The first five points towards the Causeway Cup can be earned tonight at 5 p.m. at Hornet Field in the battle between Sacramento State and UC Davis women's soccer.
The Causeway Cup is meant to bring the two athletic departments together for a school rivalry by tallying points for each win earned against other. The Aggies defeated the Hornets in women's soccer last season, but could not hold up in the end as Sac State took the lead to win the cup 52.50-47.50.
"They beat us last year so we're looking to represent our school and earn those points for the Causeway Cup," said Sac State head coach Randy Dedini. "We want to do right by our school and represent Sac State by getting a win."
Assistant coach Mary Trigg said the players are eager to face Davis because they are excited to show off their talent and know it will be a tough game.
"These girls get up for Davis because it's a rival," Trigg said. "Davis is a good team so it'll be intense, but we're ready for it."
The Aggies have started the season off strong with two wins against San Francisco and Fresno State and Dedini said he knows a win is not going to come easy.
"We know it's always a battle, it's always very close and it's always very physical so I think right now we're just concentrating on one game at a time and Davis is it," Dedini said.
Aggies head coach Maryclaire Robinson said her team is prepared to face the Hornets, but knows it will be intense brawl to come out victoriously with the first five points of the Causeway Cup.
"I'm excited. I see Dedini on the recruiting trail often so it's kind of local bragging rights," Robinson said. "It's going to be a little tougher, it's going to be a little more physical and a little bit more of a challenge. One thing I can always guarantee is nothing comes easy when you play Sac State."
The Hornets went out to watch the Aggies play against Fresno in their season opener and team Captain Jessica Castano said it was helpful for the team to see how the Aggies play before facing them on the field.
"We're just really excited coming off the win from Nevada," said senior midfielder Castano. "Hopefully we just keep going and keep getting the wins. We know what we need to do so we're going to correct our mistakes and hopefully look even better playing against Davis."
Co-captain Jordan Carlberg said the team is using a subtle technique approaching Davis by thinking less of the rivalry and focusing more on making improvements as a team.
"Right now I think we're just focusing on one game and just knowing what we need to work on and working each line – defense, midfield and forward," said senior forward Carlberg. "If we make sure we're working together we're going to dominate Davis."
The Hornets will kick off against the Aggies at 5 p.m. sharp on Hornet Field and will be back on the field a second time this weekend to face the Cal Poly Mustangs Sunday at 1 p.m.
Jillian Kweller can be reached at [email protected]