Most Improved Female Athlete: Alle Moreno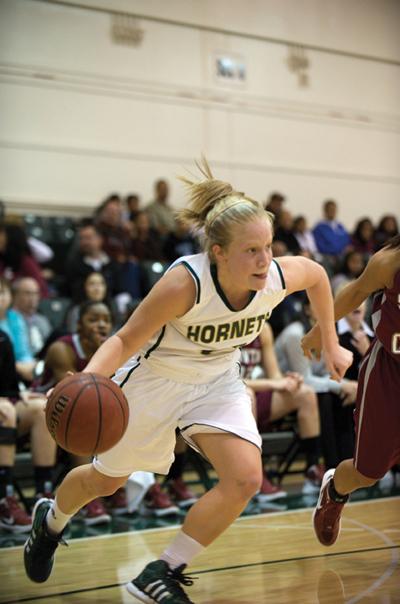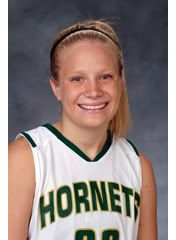 Sacramento State women's basketball player Alle Moreno improved in all categories of her game this season and has been named by The State Hornet as Most Improved Female Player of the Year.
 The Lodi native worked her way into the starting rotation this season starting in 30 of 31 games for the Hornets, compared to no starts and only appearing in 24 games last season. Moreno also accumulated the second most minutes among her teammates this season at 30.7 per game, a leap from the previous season where she only averaged 9.2 minutes per game.
 "I think it was mostly a maturity thing, I realized I did not want to have the same season as I had the year before," Moreno said. "So I kind of took everything as a learning experience and built on it all summer and fall, and pushed myself to be better."
 The improvement this past year for Moreno came in scoring. She ended the season with an average of 13.3 points per game, which was a 10.2 points per game increase from the previous season.
 Moreno's scoring played a huge role for the team's success with a win in the Big Sky Conference tournament against No. 3 seed Eastern Washington University. The Hornets won 71-61 and Moreno finished the game tied with a team-high 17 points.
 "Pretty much my head coach (Jamie Craighead) along with my other coaches inspired and motivated me a lot," Moreno said. "They always asked me if I wanted to get in the gym and get more shots up. They were always positive and never let me look back on last year. They just kept on telling me learn from it."
 Moreno said the help of her teammates and the support from her family also inspired her.
 "She worked incredibly hard in all aspects of basketball this year," said teammate Kylie Kuhns. "But most importantly she has spent countless hours in the gym. Becoming a huge gym rat and just working on her amazing shot. I think she just worked her butt off this season and it is awesome to see that hard work pay off."
Teammate Mallorie Franco said Moreno's determination and love of the game has helped inspire her to be a better player on the court. She said Moreno's ability to overcome the anxiety she used to face being out on the court has improved her game a lot and has helped her out-hustle every opponent .
"She gives 110 percent in every aspect of the game," Franco said. "Whether it be studying game film or getting extra shots up between classes, she deserves every minute, every bucket scored and every award given."
Additional Comment about Alle Moreno
Mother Debbie Moreno
"I think as a parent it was hard for us the previous year to watch Alle play, but this year (Craighead) put her into a new role and she was able to contribute to the team a lot more. She has had a passion since 6 years old for basketball and as a parent to see her play at the level she is at now is absolutely special. The love and support from her family and teammates helped her a lot and I think we are finally seeing what she has had all along."
Gabe Pacheco can be reached at [email protected]