Men's golf, Johnson finish fourth at Folino Invitational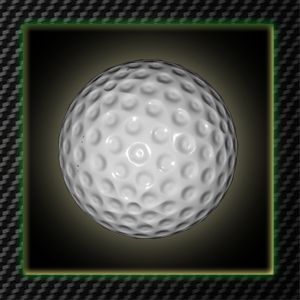 State Hornet Staff
February 22, 2012
Sacramento State men's golf finished fourth out of 10 teams in the Folino Invitational in Fresno on Tuesday after CSU Fullerton knocked the Hornets out of third place by six shots.
The Hornets were in third place for the first two rounds behind CSU Long Beach and Pepperdine until they shot 12-over par, which gave them a score of 300. This put Sac State behind Fullerton, which shot the lowest score of 290 in the third round.
"Well, I'm not too happy about it, but we did get ourselves into a position to put good numbers on the board," said head coach Christopher Hall. "We just made a couple mistakes and got over par quick and just couldn't fight it back."
The Hornets shot 298-290-300-888 and racked up 11 double bogeys over the course of the tournament, which put them 24-over par by the end.
"I would say they probably played about a B-minus, C-plus for our team's strength. So it was kind of nice to see that we weren't down to our A-game and we were still in contention to win the tournament against a couple other schools that are ranked top 100," Hall said.
Loyola Marymount's Tyler Torano shot 12 birdies, which put him one under par and earned him first place in the tournament, tied with Pepperdine's Parker Page.
Senior Jake Johnson of the Hornets was one of three men who shot under 70, along with Kevin Lim of Long Beach who took third and Grant Martens of Cal Poly San Luis Obispo, which took ninth.
Johnson tied for fourth in the tournament, shooting 74-69-75-218 and was the only player from Sac State to place in the top 10.
"I think Jake hit the ball really, really well this week," Hall said. "I mean, today he missed four or five puts inside 6 feet for birdies and a couple for par. So you know, a couple of those go in and next thing you know he wins the tournament."
Josh Anderson of Pepperdine tied Johnson for fourth with a score of 71-71-76-218.
Pepperdine had three players finish in the top 10 including Page, Anderson and John MacArthur who came in eighth.
"This is the first time we've actually played against Pepperdine, so it's good to see our guys are keeping up with them," Hall said.
Hall said he thinks the team has a good shot at winning the next tournament when it heads to Fresno State March 5 for the Lexus Classic.  
Most tournaments consist of five players and use four scores for each team, but the Lexus Classic will use the best five scores out of six players. Hall said this should serve Sac State well.
"We're going to work hard the next couple of weeks. We're going to gain a lot of feedback from this tournament for what we can do for Fresno, so I think we'll be more prepared," Hall said.
Jillian Kweller can be reached at [email protected]