Jazz band gives children an opportunity to learn music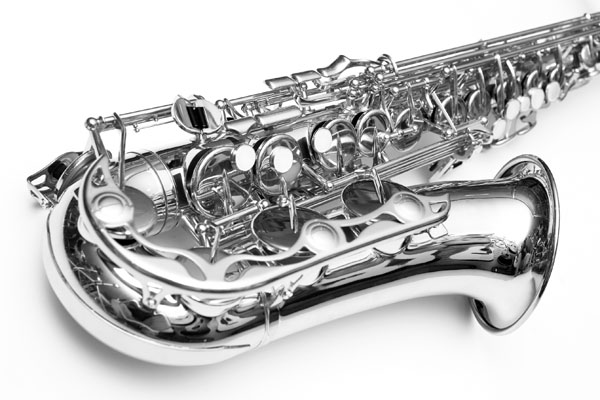 The pianist shouted for someone to give him a key to play. More than 200 kids began clapping. The trumpet player improvised a solo. On the spot, the Sacramento State Jazz Combo taught a group of Carnegie Middle School students about the creation process of jazz music.
"Live music is not a dying art form but it is not an ever-present art form either, especially for these kids," said Mark Tulga, Carnegie band teacher.
The six-piece jazz band from Sac State is performing four times this semester at local high schools and middle schools in the Sacramento area. The jazz combo wants to educate children about the genre of jazz music. Casey Lipka, the leader of the band, started this group in order to share jazz music with younger generations.
This group of jazz performers originally met in a jazz combo class this semester but the band's interaction with local schools is separate from the class. The band normally performs and practices at Sac State but members decided to reach out to the younger generation at the advice of their director, Steve Roach.
"My director Steve initially mentioned this idea so I took it and ran with it," Lipka said. "We are just happy to be able to come and educate. Even if the kids walk away just wondering what it is we played, that will be worth it."
The musicians share their music because they love music, not for class credit, fame or money, said drummer Pete Agraan, junior music performance major.
Tulga said older students performing for younger students is inspiring and encourages his Carnegie students to perform better.
"Any musician learns while watching. They can see how they hold the instrument, how they act on stage, how they play their instrument and how much fun they are having. And it gets the students excited to play on the next level," Tulga said. "After the performance I ask my students what they heard and what they think or feel and I get to see their reaction."
The students at the performance were very engaged. They clapped, asked questions and could not stop smiling.
"They were all in good spirit," said Mickey Escobar, 13. "How could we not have fun?"
Plus, the middle school students got to take a day out of their normal schedule.
"I love to listen to different people play my instrument," said Hannah Wiederhold, 11. "Plus I get to skip second period, which is history and math. Yuck."
Although the main purpose of the jazz ensemble was to perform, the band also stopped frequently to explain what they were doing and how they had a few songs planned but many of the solos and support from the instruments were improvised.
"I definitely don't plan what I am going to play. Everything I am doing on the drums to support the band is improvisation," Agraan said.
"It is more organic that way. If you go into a jazz combo and play a pre-planned tune, it just won't be the same."
Pianist Robert Turner explained the group's improvisation and communication. He showed the students the universal band sign language, how the leader points to the next soloist and the soloist nods when he or she finishes. The band allocated time for the kids to ask questions about the music.
"How are you guys so awesome?" yelled a kid from the crowd.
Mickey said the jazz genre of music was so different from pop, the music his generation is more familiar with. He said it felt more personal and interactive and the jazz singing – a style he was completely unfamiliar with – was pretty great.
"The jazz singer wasn't pretty great. Are you joking? She was really, really great," said Hannah Marshall, 13.
All the performers were thrilled to help excite and educate the kids about what it means to be a jazz musician.
"Jazz is my favorite. I can't do anything like they are doing but I want to try," Mickey said. "I loved watching the bass player. When you think of bass you usually think electric, but this was different."
The Sac State music group's community outreach program helps educate kids about music and become better performers.
"There is no better opportunity to learn than when you are on the band stand in front of an audience," Sherman said.
Every member of the group said the purpose was to inspire the next generation to love music.
"I remember a group coming to my middle school when I was younger and I thought, wow, I want to do that," said music major Erik Burger, trombone player. "It can spark a lifelong pursuit of doing what they love. Kids feed off your enthusiasm and you feed off theirs."
Leia Ostermann can be reached at [email protected]