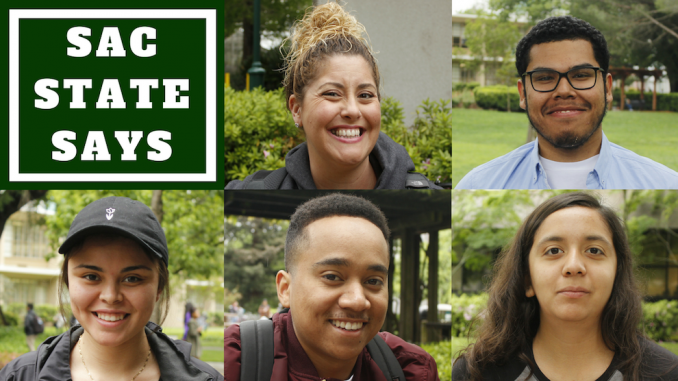 Last year Proposition 64 legalized marijuana in California, yet it remains illegal to use cannabis in public or in places where tobacco use isn't allowed. We asked Sacramento State students what they think about marijuana in public places. Weigh in yourself by using #SacStateSays on your favorite social media platform.
RELATED: Despite being legalized in November, cannabis remains surrounded by restrictions both on and off campus.

The following two tabs change content below.

John Ferrannini
John Ferrannini is the co-Editor-in-Chief at The State Hornet. He is a junior at Sacramento State, where he is majoring in journalism. He enjoys writing about politics and profiling interesting people. He can be reached at
[email protected]
or
[email protected]

Latest posts by John Ferrannini (see all)