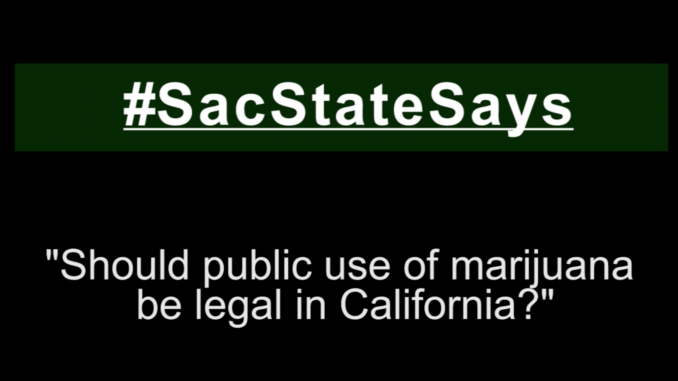 This week The State Hornet asked students, "Should public use of marijuana be legal in California?"
RELATED:
Check out more responses from students here.

The following two tabs change content below.

Andro Palting
Andro Palting is a junior in California State University Sacramento. He is double majoring in both Photography and Journalism. He has been in photography for five years and has experience with working with a school newspaper in his community college years at Solano Community College in Fairfield, Calif. He joined the State Hornet spring 2017 in hopes of using his knowledge of photography and news reporting to benefit for the school's newspaper. He is a fan of cosplay, entertainment and Japanese Cartoon (anime). In 10 years, he sees himself working as a famous freelace photographer in the cosplay community. He can be reached at an3m8ter@gmail.com.

Latest posts by Andro Palting (see all)