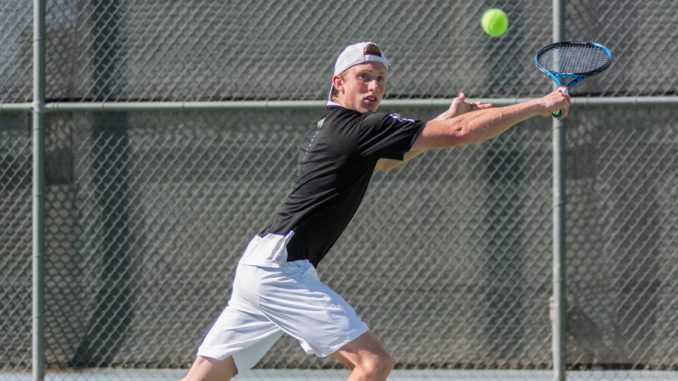 Growing up in New Zealand left Sacramento State tennis sophomore Dom Miller with some unforgettable memories. Watch the video to learn about his traumatic experience on a ferry and his thoughts on America.
Video by Matthew Nobert, Claire Morgan and Sami Soto
Go to StateHornet.com/MensTennis for more videos of other international players.

The following two tabs change content below.

Sami Soto is a Santa Barbara native attending CSU Sacramento where she majors in Government-Journalism and minors in Creative Writing. She works as a video editor and writer for The State Hornet. Sami is a radio host for Sac State's radio station, KSSU, where she broadcasts her weekly radio show and blogs about current events. Sami has a passion for public radio and aspires a career in the multimedia journalism field. She can be reached at samijosoto@gmail.com

Latest posts by Sami Soto (see all)