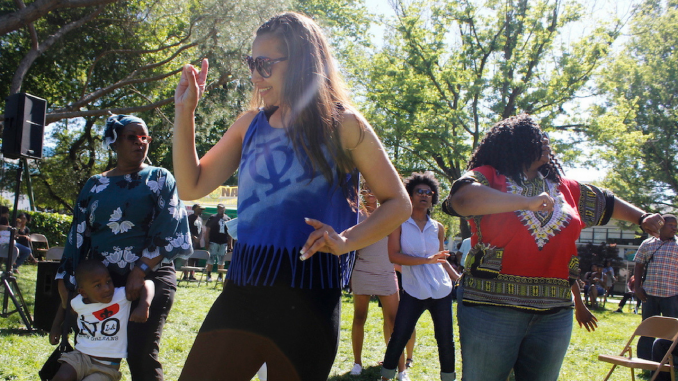 Sacramento State hosted its first Black Family Day Saturday in the Main Quad to celebrate the campus' black community.
Sac State's Martin Luther King Jr. Center Program Coordinator Damariye Smith said the event — inspired by UC Davis' 50-year tradition of its own Black Family Day — was meant to show that Sac State "cares about the success of African Americans."
The Saturday gathering featured live music, food trucks, step and stroll dance-offs, as well as performances from members of African American sorority Zeta Phi Beta.
Sac State alum Kya Webb said that Black Family Day is a way for her to give back to the African American community and to Sac State.
"(Black Family Day means) being able to celebrate our community, give back to Sac State and show students and faculty that they are supported here," she said.
For attendee Lisha Davis, a senior social work major, the event is more than just a community and family party. She said it's also a way to encourage children to go to college.
"I'm hoping we have another (Black Family Day) — it's a good family event," Davis said. "It's a time for us to convene together and celebrate culture and expose the kids to college life."
Slide through the gallery below for photos from the event.

The following two tabs change content below.


Latest posts by Rin Carbin (see all)