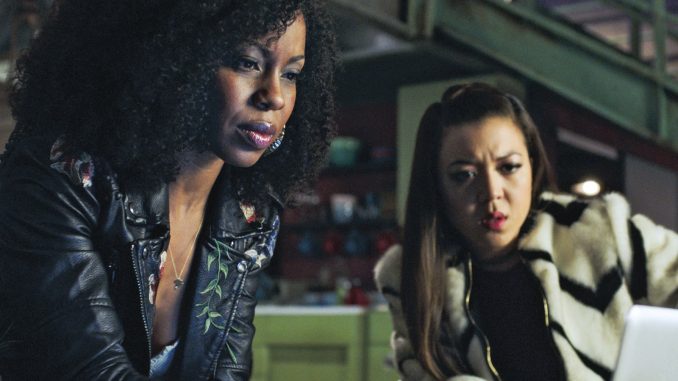 Sacramento State alumna Danielle Mone Truitt has made a name for herself since her days as a theater and dance major. Now she's starring as the lead in BET's new police drama "Rebel."
Originally, Truitt attended Sac State as a psychology major, but switched to theater and dance after discovering her passion for acting when she performed as the lead role in her first Sac State play, "The America Play."
After taking several theater classes as an outlet for her interests, Truitt decided to pursue acting when professor Juanita Rice saw her potential and encouraged her to audition for the play.
"I went through the process of rehearsal and tech week," Truitt said. "(On) opening night, I walked out (on stage) and seeing all the lights and everything — I was like, 'I'm changing my major.' "
Truitt also credited professor Linda Goodrich for helping her improve her acting ability.
Goodrich directed the South Sacramento native in several plays at Sac State, and with the local organization Celebration Arts, which put on the plays "Sisters" and "Venus."
"Danielle had a natural knack for theater," Goodrich said. "She had poise and confidence. She had natural talent, but she also benefitted a lot from the training she got at Sac State."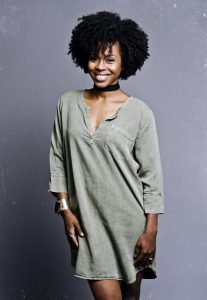 Truitt was a member of the Delta Sigma Theta sorority, along with now media aesthetics professor Michele Foss-Snowden, who said she has known Truitt since she was in high school.
"As long as I've known her, Danielle has been a performer," Foss-Snowden said. "Whether she is singing, dancing, cheering, stepping, acting or on some other kind of stage, the spotlight follows her wherever she goes."
After graduating in 2004, Truitt took her talents to various theater companies in Sacramento such as the B Street Theatre, Sacramento Theatre Company and Music Circus, to see just how far she could take her acting career.
In 2006, she moved to Los Angeles in search of more opportunities as an actress. There, she landed roles in plays such as "Tarantino In Concert" and "The Golden Harp" and worked as a video reference actor for Princess Tiana in Disney's "The Princess and the Frog," as well as the voice of the character Georgia.
Thirteen years after graduating from Sac State and 11 since she moved to Los Angeles with her husband, Kelvin Truitt, the actress is now starring in "Rebel." (Story continues below)
The series follows Rebecca "Rebel" Knight, a black police officer who finds herself struggling with her role on the force, and her brother Malik's death.
Malik's death serves as the overarching plotline of the season and establishes the show as thought-provoking and relevant to the real world, raising questions of morality, police brutality and the relationship officers of color have with their departments.
The show's strength is certainly its lead, and Truitt brings a passion for her character to the small screen, making it seem that she truly feels same the pain, anger, or determination that Rebel does.
The unique twist "Rebel" brings to the police drama genre is the portrayal of the police department as conflicted, made up of individuals with different backgrounds and views that oppose each other, as some officers in the department side with Rebel's choice to shoot a fellow officer while others feel betrayed by her actions.
So far the show has successfully set up Rebel's relationships with her family, friends and her job on the police force by showing how she interacts with all of them.
Hopefully as the show continues, deeper character development will take place as the supporting cast reflects on their involvement with Rebel and she realizes her role as a police officer and grieving sister.
The show until this point has consisted of equal amounts of action and drama, but the most exciting part of it all is watching Rebel's don't-mess-with-me attitude as she fights for justice.
Rebel is a role that Truitt said she feels empowers her and gives her a lot of deep material to work with as an actress.
"A lot of times, women don't get roles that are multi-faceted and women in general are very complex people," Truitt said. "I'm having a blast playing this role and bringing Rebel to life."
Truitt said she followed her passion and believes all students should do the same.
"You only have one life to live, and living it for someone other than you is the worst thing you can do," Truitt said. "Do what you really feel you want to do."
"Rebel" airs on BET at 10 p.m. on Tuesdays.

The following two tabs change content below.

Cameron Leng
Cameron Leng is a graduating senior journalism major. While he primarily enjoys writing about music, culture, and entertainment, he is always searching to improve his writing abilities and learn new things.

Latest posts by Cameron Leng (see all)