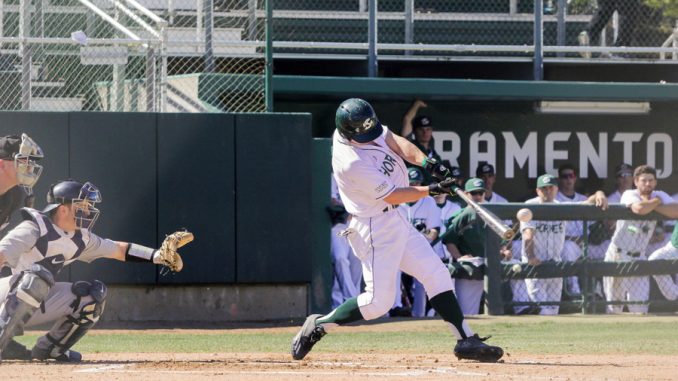 The Sacramento State baseball team struggled to get on base Saturday during its 6-1 loss to Penn State at John Smith Field.
The Hornets (8-6) posted 11 runs Friday against the Nittany Lions, but could only salvage two hits in Saturday's matchup. Sac State junior right fielder Andrew McWilliam, who picked up one of the two hits for the Hornets, said he felt the sting of the loss despite his individual performances.
"Obviously, I try not to focus on myself as much as my team," McWilliam said. "Overall I've been feeling good out there, but it was tough to lose that one."
In the first inning, Penn State freshman center fielder Mason Nadeau scored on a fielder's choice off of the bat of sophomore first baseman Willie Burger — pushing the Nittany Lions in front 1-0.
After a scoreless second inning, senior pitcher Max Karnos exited the game in the third inning for the Hornets. Karnos only allowed a hit and a run through two and two-thirds innings, but was removed due to his pitch count.
"We were just going to go 50 pitches with him today," Sac State coach Reggie Christiansen said after explaining that Karnos is coming off of surgery. "We went and got him when he hit 48 (pitches). We have to be careful. In his next start he should be able to get to 65 (pitches) and then 80-85 (pitches) after that."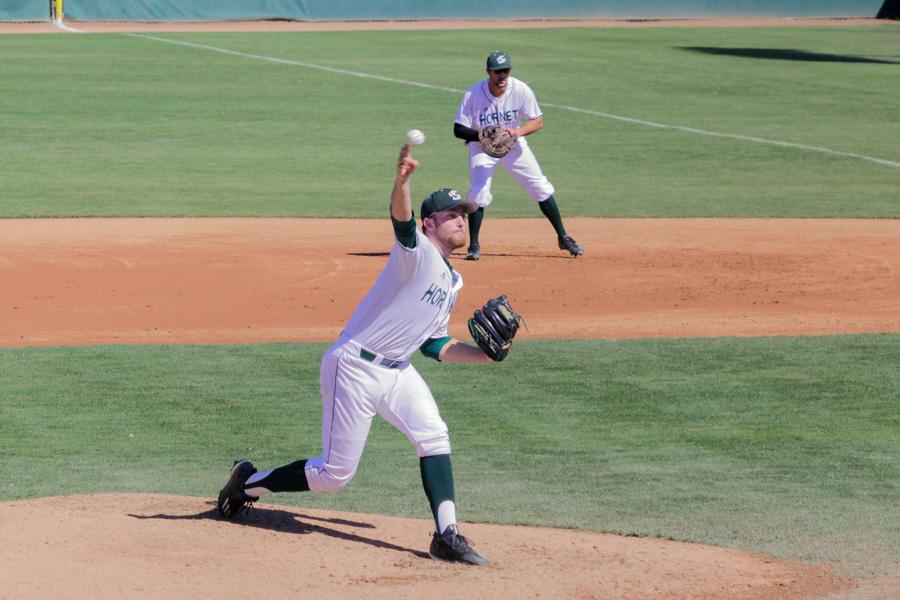 Immediately after Karnos left the game, Burger hit a three-run home run over the center field wall to extend Penn State's lead to 4-0 after three innings.
Sac State grabbed its first run of the game in the fourth inning after McWilliam reached home base on a throwing error to narrow the deficit to 4-1.
The Nittany Lions responded with a run after sophomore second baseman Conlin Hughes scored on an RBI double from sophomore right fielder Jordan Bowersox — extending Penn State's lead to 5-1.
Out of the bullpen, Sac State sophomore pitcher Alex Dentoni managed to keep Penn State off the scoreboard for two and two thirds inning. Dentoni, who has a 2.31 ERA on the season, allowed three hits and struck out four batters.
"I'm going out there and just trying to throw strikes," Dentoni said about his approach out of the bullpen. "I'm not trying to do anything special. I just try and keep us in the game and see if we can get anything going."
No more runs were scored by either side until the ninth inning, when Burger scored for Penn State off a throwing error en route to a 6-1 victory.
Sac State will play the Nevada Wolf Pack (3-11) next at 2 p.m. Tuesday in Reno, Nevada.

The following two tabs change content below.


Latest posts by Max Jacobs (see all)