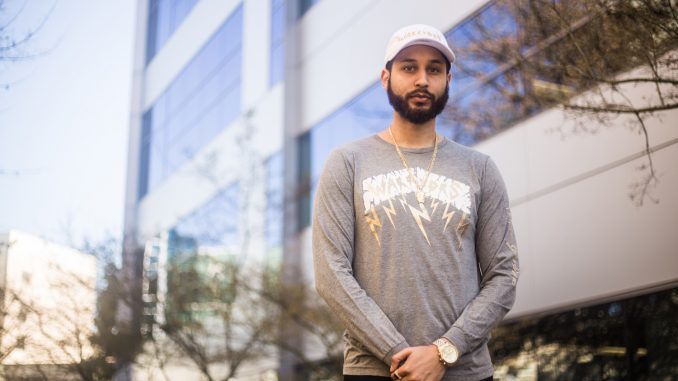 At 13 years old, LaSal Garcia had his entire life ahead of him and the possibilities seemed as if they were endless — before tragedy struck.
While still in eighth grade, Garcia was diagnosed with stage three Hodgkin lymphoma, a form of cancer that attacks lymph nodes that are responsible for protecting the body against disease and foreign bacteria.
Following the diagnosis, Garcia underwent intensive chemotherapy and radiation treatments for five months in hopes of destroying the disease.
"I'm an only child of my mom, so seeing her crying and scared, I couldn't feed into it and feel sorry for myself," Garcia said. "I had to be strong for us."
Garcia learned to be strong through many things including academics, which is something he said he strives for success and takes great pride in.
All the chemo treatments caused Garcia to miss the last half of his middle school career, but he continued his studies through a special form of home schooling.
Despite the roadblocks, he graduated middle school at the top of his class and received special recognition from the mayor of Richmond.
Garcia's fight and perseverance brought him through treatment to now celebrate almost 11 years in remission, but his life is not without challenges.
Occasionally Garcia experiences complications from the illness — mainly due to a compromised immune system — which he said has impacted his academics and hopes of attending graduate school.
Toward the end of the fall 2016 semester, Garcia almost found himself in a second battle with cancer.
"I was scared. My past flooded my mind and it was similar timing," he said. "I was graduating middle school. Now I'm graduating college so it hit me like, 'Damn not again.' "
Garcia, 24, is now in his last semester at Sac State studying biology with a concentration in biomedical sciences.
While his focus is on his academics and graduating, he also has had his attention on a new found venture — fashion.
Garcia and his childhood friend, Ken Green, launched Ange Gardien earlier this year. The brand not only aims to sell their stylish dad hats, a popular fashion piece, and T-shirts, but it also pays homage to victims of violence in his hometown of Richmond, California.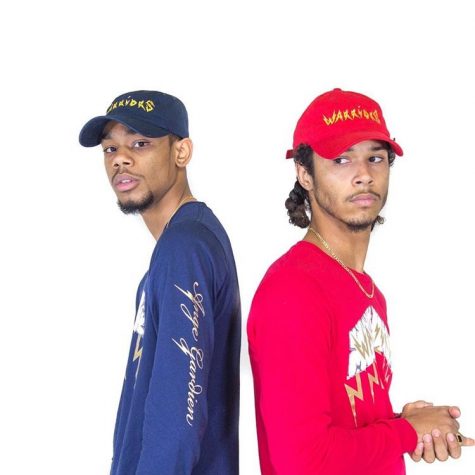 "We have lost a lot people to senseless violence," he said. "A lot of people my age don't make it to my age."
The main logo of Ange Gardien is a depiction of an angel with wings and a face that is a symbol of protection and faith, incorporating biblical references into the design.
"It goes back to the whole warrior aspect," he said. "God calls upon his warrior angels to look over you and watch over you. That's where the idea stems from."
Ange Gardien's success did not happen overnight — it was a trial and error process. With the assistance of his business partners, former Nordstrom associate Devika Waland and owner Ken Green, the trio works to make sure the business thrives to its full potential.
"Over the past two years before we actually opened the brand visually to the public," Green said. "Me and LaSal spent time focusing on our brand's direction and marketing to sources within the higher levels of the fashion industry."
Like Garcia, Green is also a Richmond native who seeks to give back to his community through Ange Gardien. He is in charge of design, creative direction, and finances for the company.
Waland said she is no stranger to business. Her family has been in hospitality for 25 years and being the youngest, she is looking to carry on that tradition.
"Coming from a background that had nothing, now to something really makes me want to better myself and humble my ways in giving back and putting others before me. Ange Gardien is a great aide in doing so," Waland said.
When he isn't promoting his clothing, Garcia can be found still being productive. In addition to being a full-time student and working, he is also president of Sac State's Alpha Phi Alpha fraternity.
As the face of the chapter, he holds responsibilities such as treasurer, creating meeting agendas and finding keynote speakers for programs.
Through everything going on in his life in and out of school, he said that he has learned the skill of time management.
"When I first came into the organization I would always go to my brother, Ishmael Pruitt," Garcia said. "He helped me with my time management skills, and tried to find the balance between it all. It's so easy to prioritize one thing over the other."
Having endured the trials of chemotherapy, radiation and four surgeries, Garcia can only describe his body as damaged. His Alpha Phi Alpha fraternity name, Ujasiri, represents resilience.

"Failure and doubt are just stepping stones to push you for your greater purpose. It's just an obstacle to challenge that you are definitely capable of overcoming."

The following two tabs change content below.
Latest posts by Nicole Fowler (see all)