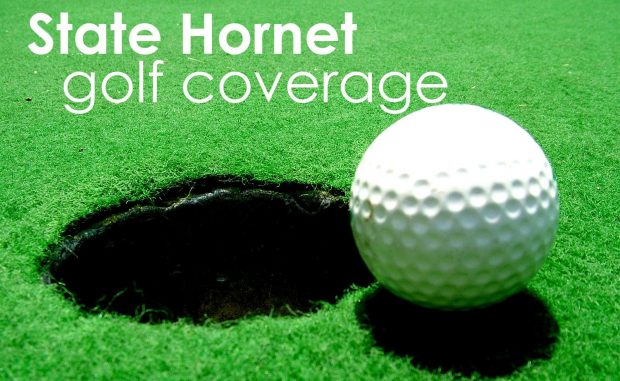 The Sacramento State women's golf team closed its final tournament of 2016 with a first-place team finish in Hawaii on Nov. 3.
The Hornets have competed in four tournaments through the first half of the season and have recorded three top-five finishes. These feats include fourth place (out of 10 teams) at the Cougar Cup in Pullman, Washington, a second place (out of 15 teams) finish at the Rose City Collegiate in Aurora, Oregon, and most recently, first place (out of eight teams) at the Rainbow Wahine Invitational in Oahu, Hawaii.
Sac State sophomore Julia Becker, who earned Big Sky Player of the Week honors on Nov. 10 after winning the Rainbow Wahine Invitational individual championship, and junior Astha Madan, who finished the tournament in fourth place, were important pieces in earning the Hornets' first tournament win of the season.
Becker finished the tournament by matching her all-time personal best and establishing a Sac State record with a tournament round of 68. Becker went on to finish with a 54-hole score of 68-72-71-211.
"I didn't hit one bad shot the whole day," Becker said. "I just kind of got unlucky for one hole, that was it. I was putting everything well and hitting it really good."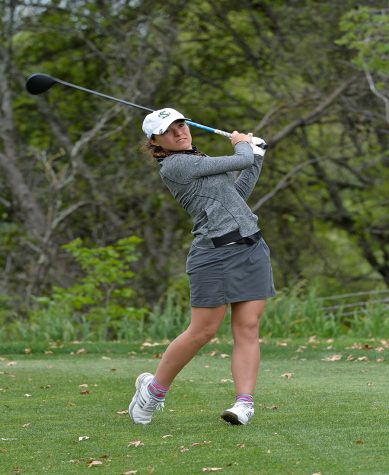 Madan shot the second lowest round of her career at the Rainbow Wahine Invitational and calls it one of her favorite moments of the season and her career, Madan said.
"So I reached about five under in 11-holes which I've kind of never done before, so it was really interesting to be in that spot," Madan said. "I have been close to the zone, when you're just in the flow, and I think this is the furthest I've stretched. So I think this was one of my favorite moments just knowing that I can go there."
Becker and Madan pointed out that the coaching staff and the team's overall chemistry compared to last year is the main reason for the early success as Sac State reaches the halfway point in the season.
"This year we have a really, really solid team. We all get along," Madan said. "I think this is one of the best teams I've had the chance to be apart of."
Sac State head coach David Sutherland says this group of competitors is one of the more impressive groups he has ever coached.
"Obviously this is a very good team and is perhaps the best team we've had," Sutherland said. "It really started last spring when we set all sorts of scoring records, but certainly it has increased this year."
Although the team is a tight-knit group, its constant competition against one another during practice has also helped prepare them for tournament-level competition, Becker said.
"Well, we all are pretty competitive — it's a toss up every tournament who is going to do the best, but I like competing with Sofie (Babic) a lot," Becker said. "There is no one person who is the best; it's kind of like who is going to go low today, which is good because it's always a competitive environment which helps you do better."
With the first half of the season finished, the Hornets will look to remain focused with four tournaments — two in California and two in Arizona — remaining before the Big Sky Championships on April 21.
Sac State will get back on the course on March 4 to participate in the Red Rocks Invitational at the Oak Creek Golf Course in Sedona, Arizona.

The following two tabs change content below.


Latest posts by Ryan Lewis (see all)