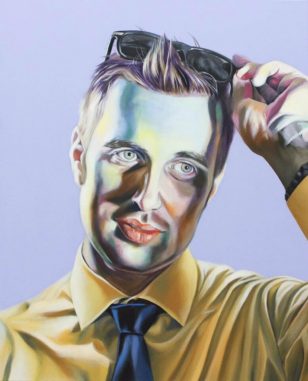 The University Union Art Gallery is currently showcasing its final exhibit of the semester, which entitles "Revealing Identity"  —a group collaboration between students and members of Sacramento State's art club, "Form."
Rebecca Voorhees, design, identity and studio manager of the University Union, said she had no part in picking a specific theme for the multiple artists in the exhibit. Instead, she thought that allowing them the freedom to express themselves would give each an opportunity to showcase their full potential as an artist.
"I don't think you're gonna necessarily see one theme, but I think that's what's so great about it," Voorhees said.
The exhibit, which opened to the public Monday, will display a variety of paintings, sculptures and drawings.
"I think you need to have some fresh faces within the student art club so I was excited for them to get the opportunity to showcase their work," Voorhees said. "A lot of them are graduate students and they're just doing amazing things so that would be a great opportunity for them to put their best foot forward."
Some of the artists featured at the exhibit will be Brett Melliar (president of Form), Haily Gwynn Shaw, Mustafa Shaheen, Madelyne Joan Templeton, Beau Thomas and Celina Gonzalez.
Fellow Form member Caita Chan will feature her painting "Dreams in Tropical" and a few other creations in her collection.
Chan said her pieces are abstract and mixed-media paintings, derived from personal, emotional experiences in the studio process — for which, she alluded to being somewhat of an expression painted from the perspective of an Asian American artist.
She also said that every single piece reflects back to the colors, space and material, whether that be latex paint, rubbing alcohol, salt, charcoal or paint powder.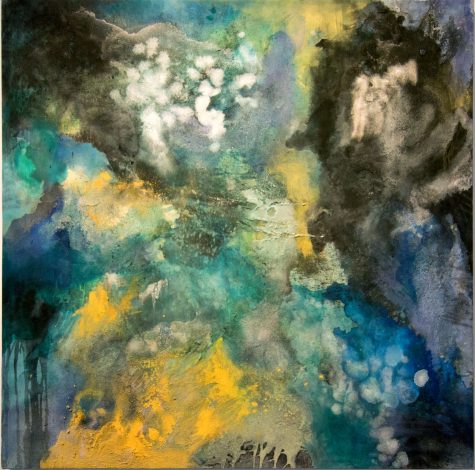 "It's about being physically and mentally placed in an unfamiliar environment where I could take time away from normalcy to meditate on the new and exciting moments," said Chan, who enjoys to paint when she is away from home, family and friends. "I hope that with the theme of identity the viewers that come into the gallery can ultimately feel connected to the work in a way that can remind us that we all have a different story to tell."

For Melliar, he said he chose the theme "Revealing Identity" for the group because it was universal and could be tied into all forms of art. The idea stems from his own work, but is also a theme that is very personal to people.
"These are artists who are finding out about themselves through their artwork so it's kind of a conversation they are having with their own work," Melliar said. "Aspects of who you are consciously or unconsciously come through in the work."
"Revealing Identity" opened at the University Union Art Gallery on Monday and will close on Thursday, Dec. 15. An opening reception will be hosted this Thursday from 6 to 8 p.m.

The following two tabs change content below.

Marissa Murcko
Marissa Murcko is a senior at Sacramento State, where she is double majoring in journalism and accounting. Marissa is currently finishing up a romance novel, which she plans to get it published soon. When she's not busy with school or work, she likes to travel and explore new places, such as hiking in the mountains or by the beach.

Latest posts by Marissa Murcko (see all)