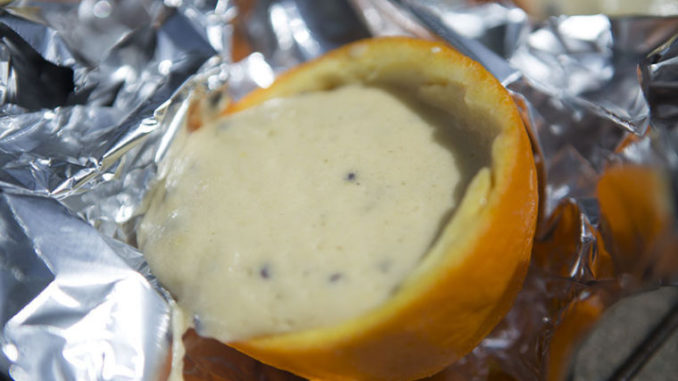 Going camping provides a temporary outdoor adventure, but one of the best parts about visiting a natural environment of trees, dirt and sunlight is of course the campfire food. Toasted s'mores and anything barbecued make camping worth the getaway to the woods. For a sweet breakfast or snack, bake these very easy orange peel blueberry muffins on the grill in tin foil and savor with a cup of hot coffee or tea.
To make your tasty muffins, you will need:
Oranges
"Just add water" muffin mix or a pre-made recipe batter
Tin foil
Knife
Non-stick cooking spray
Spoon
Bowl
Grate (makeshift grill)
A campfire
Cut the oranges in halves, then scoop out the juicy interior of the oranges.
Fill the halves with the muffin batter. Pour the batter into the orange peel until it fills to a centimeter from the top.
Tear off a piece of tin foil about 8-inches long. Spray it evenly with the cooking spray. Wrap the top of the orange with tin foil. Place it on the grate over the campfire. With a fork, poke a few little hole on the top of the foil.
Wait until some of the muffin batter emerges through the holes. To check the muffin's readiness, poke with a fork and if it comes out dry, it's good. When all is done, this recipe will make for happy campers.
Recipe adapted from instructables.com.
Elizabeth DeCicco can be reached at [email protected]

The following two tabs change content below.


Latest posts by svanairsdale (see all)